Description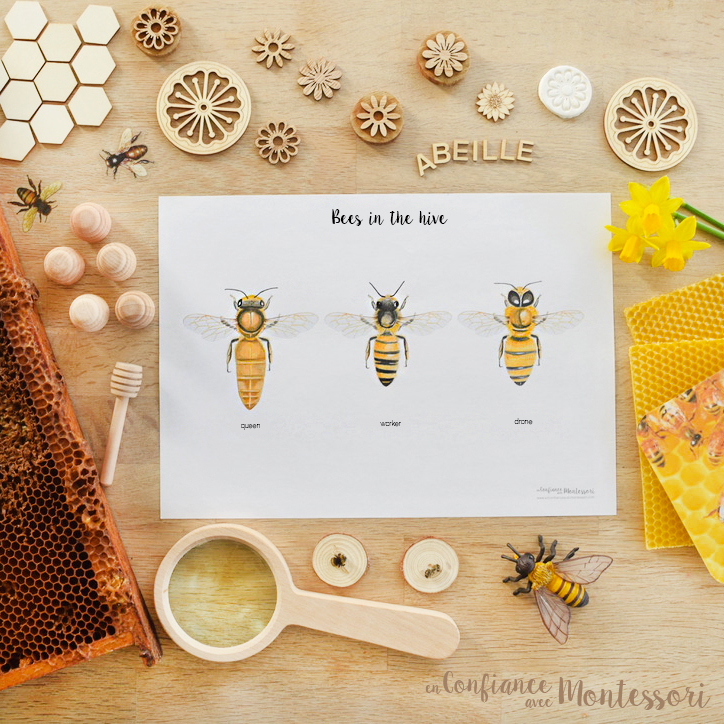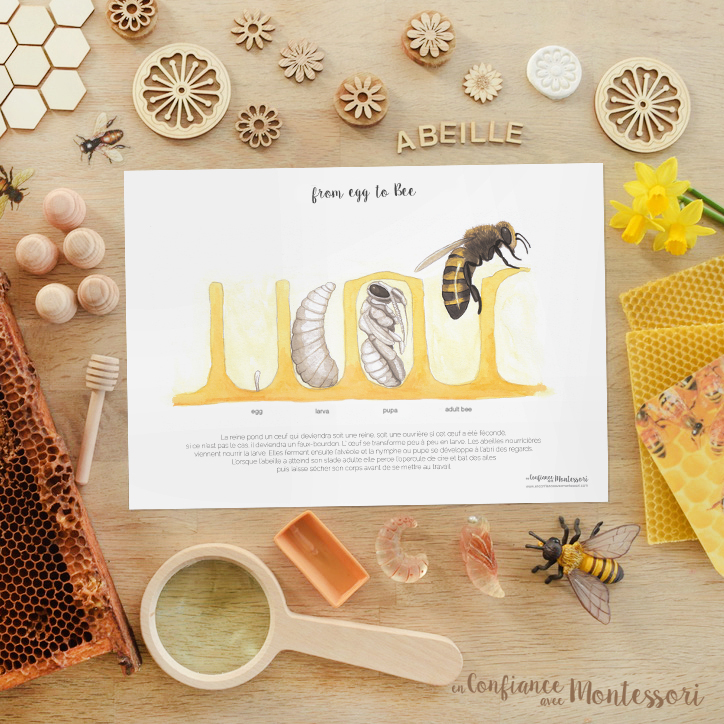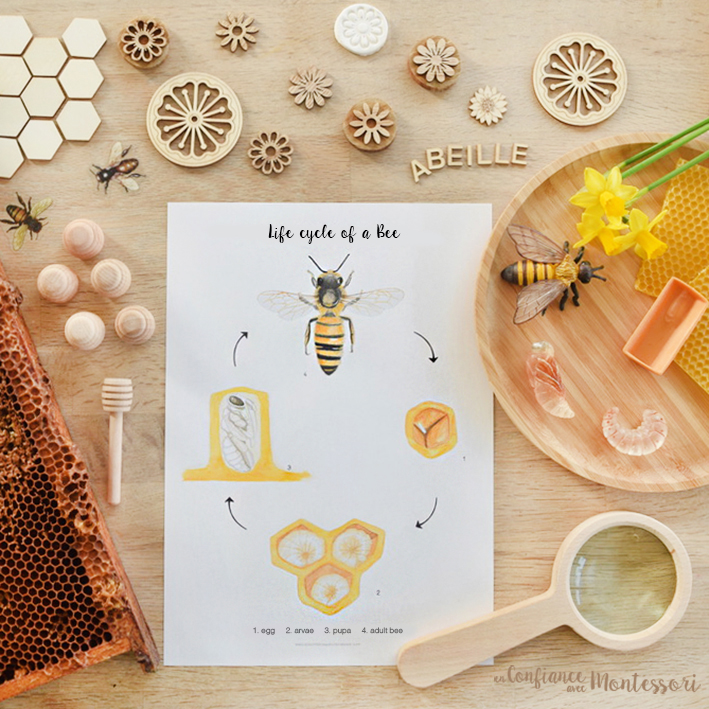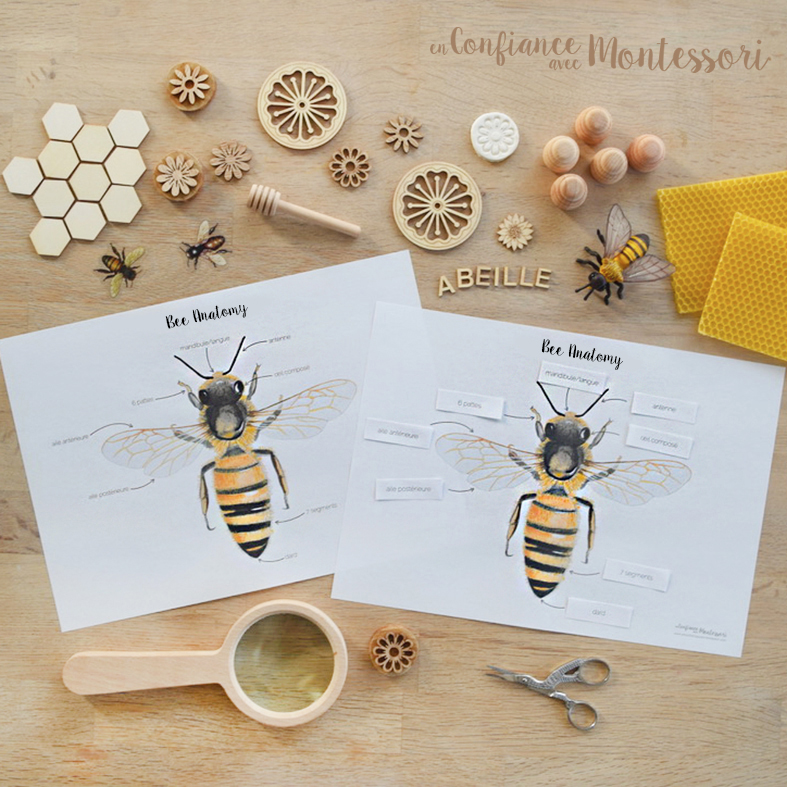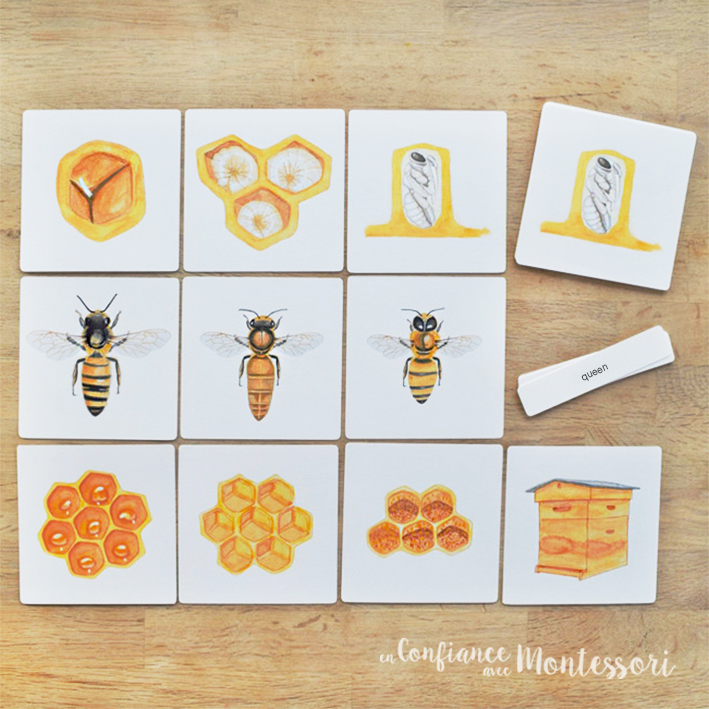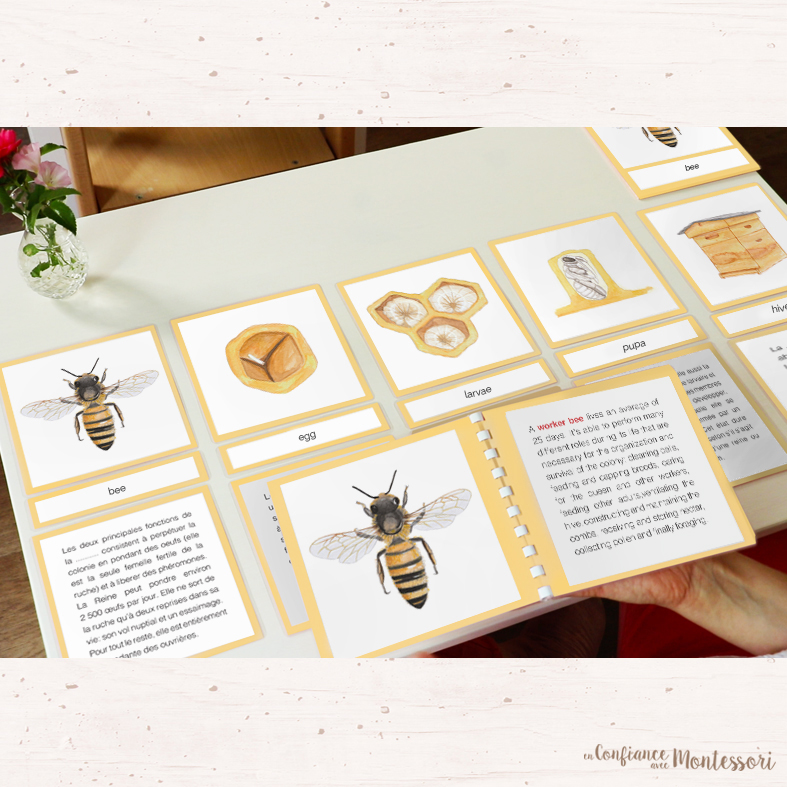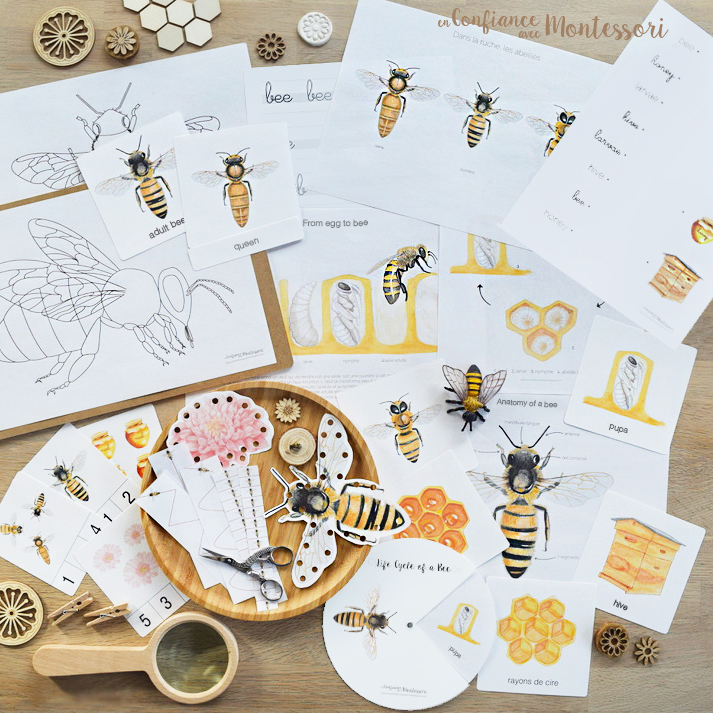 This Bee bundle for children from 3 to 7 years old, includes 55 pages of Montessori materials about bees to print. Read the description for more details. Digital downloadable PDF.
Here is the list of materials you receive when you choose this Montessori inspired bee bundle:
a poster representing the life cycle of the bee as well as a poster to complete with the vignettes of the different stages of the bee's development.
two posters illustrating the anatomy of the bee and two posters to complete.
a poster showing the metamorphosis of the bee from egg to adult with description.
a poster representing the Queen, the worker bee and the drone.
a complete set of 3 parts cards.
a complete set of nomenclature cards.
An activity book for 3 to 7 year olds with more than 20 pages of exercises and materials inspired by the Montessori pedagogy (cutting, folding paper, drawing graphics, coloring, tracing letters in cursive, reading different types of writing, clip-on cards to count to 10, lace-up cards, a wheel on the life cycle of the bee and many other things).

To enhance the presentations, you can use the life cycle figurines about the bee.
The posters in this pack are both educational materials that support young children's education and experiences, but also decorative posters. They can be framed and displayed in the room or classroom at children's height.
The files are in US Letter size. They are digital PDF files to be downloaded and printed, you will not recive any physical product. The download will be available as soon as the payment is completed.
The illustrations were created by Flora Toutin. Please note that the files are for personal or classroom use only and may not be shared, distributed or resold under any circumstances.
Tips: To cut nice rounded corners when there are some in my files, I use this. And finally, for some materials, I recommend printing them on thick paper like this or laminating them.